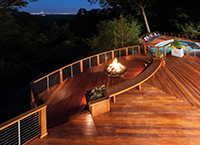 Bob Kiefer's deck designs have garnered both state and national recognition, and his work is featured in leading publications distributed throughout the country.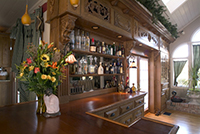 Design and quality workmanship are of paramount importance to Bob in all of the projects he undertakes. He is actively involved in the execution of each one, from concept to completion.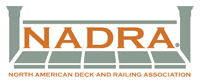 Decks by Kiefer
Martinsville, NJ 08836
www.decksbykiefer.com
Phone: 908.303.6050
Fax: (908) 730.8122
A standard square deck that filled a corner of the house was brought up-to-date by adding 7' and a curve to the front. This new area provides seating for a gas fire pit, with a meranti bench on one side, and a more comfortable curved couch on the interior.
A work table and a gas barbecue comprise the simple outdoor kitchen. A new dining area was created by constructing an L-shaped bench and custom-built meranti table to fit in the corner. Both the deck design, and the custom-built table feature, garnered awards at the 2015 NADRA (North American Deck and Railing Association) Deck Competition.
The existing treated lumber frame was salvaged, and the addition's frame was matched to it. The deck surface is ipe, screwed and plugged, of course, and the rails are meranti.
To learn more about our deck designs and other custom carpentry services we specialize in, please contact us by clicking the button below.