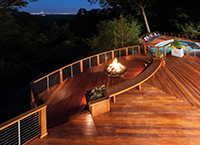 Bob Kiefer's deck designs have garnered both state and national recognition, and his work is featured in leading publications distributed throughout the country.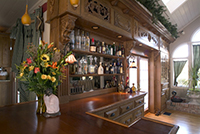 Design and quality workmanship are of paramount importance to Bob in all of the projects he undertakes. He is actively involved in the execution of each one, from concept to completion.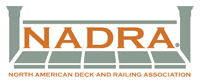 Decks by Kiefer
Martinsville, NJ 08836
www.decksbykiefer.com
Phone: 908.303.6050
Fax: (908) 730.8122
Sometimes, the underside of the deck is as important as the deck itself ...
The deck design was simple: the circle and the square. Access to doors, a large dining area with a view, and an outdoor kitchen were included. A pergola over the kitchen helps provide some privacy. A curved staircase leads to the lower level and existing patio.
Framing was treated southern yellow pine with treated Parallams to limit the number of columns underneath. Trex RainEscape keeps everything dry and allows the use of recessed lighting and a ceiling fan.
Girders and columns are wrapped in azek with stone piers at the base. A painted 1x4 boral ceiling finishes the underside and allows for incorporation of the house colors.
The deck is TruGrain Resysta, as well as the rails. Fortress spindles provide an open view. Fascia and trim are both azek.
To learn more about our deck designs and other custom carpentry services we specialize in, please contact us by clicking the button below.